Seasonality's Master Practitioner
"Once you make your way inside, welcomed by hosts who always seem delighted by your arrival, you look around, smile and start to unwind…Like much Japanese cuisine, it is grounded in the shapes and rhythms of the natural world, and in respect for the seasons."
Kyo Ya bears no signage, belying what lies within: one of New York's very first kaiseki restaurants, and still a hidden gem nearly 12 years later despite a Michelin star. On its below-ground space, polished wood shines within the intimate 36-seat eatery that's divided by sliding shoji screens, with imported Japanese tiles, tatami mats, and rice paper lamps creating a serene escape from busy Manhattan.
Do not be deterred by the cellar stairs leading you to underground East Village fave, Kyo Ya. Inside, everything from the polished wood walls to the intricate food screams sophisticated.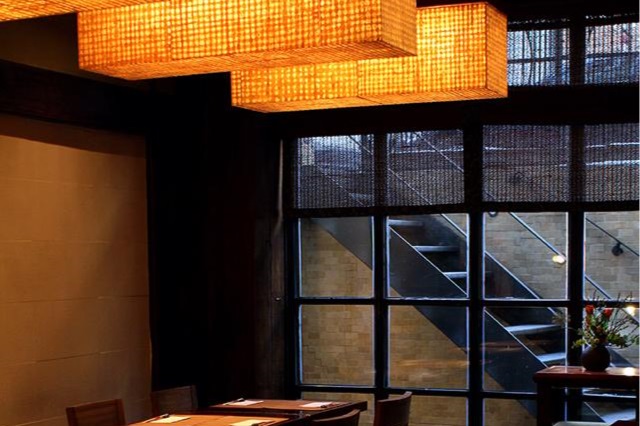 A hidden East Village gem, Kyo Ya has no website, no Opentable reservations, and no flashy façade. But underground on 7th street, this restaurant serves some of the city's most artful and intricate Japanese dishes, including pressed sushi, savory egg custard, and fermented squid.
Kyo Ya isn't just any Japanese restaurant — it's an underground culinary mecca for those in the know…The best spot in the house is the "amazing share table" in the middle of the restaurant, according to the Infatuation's Andrew Steinthal